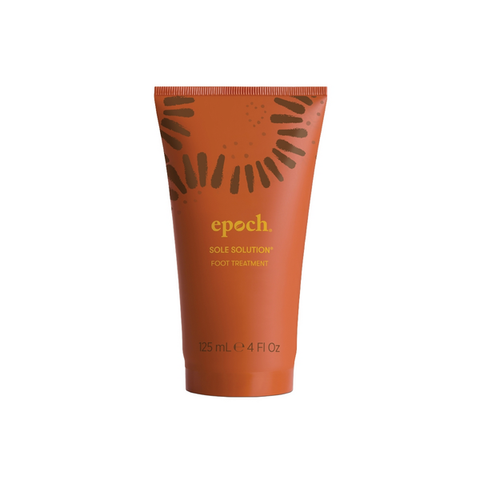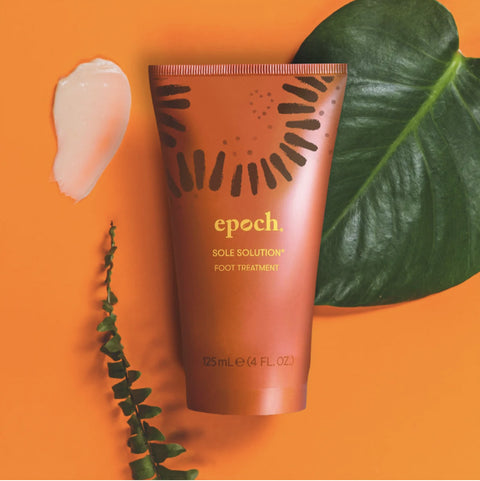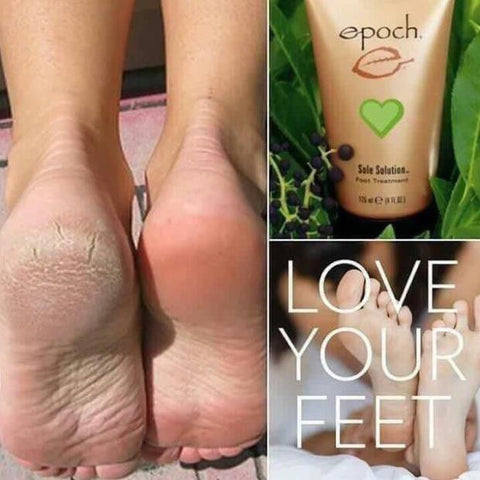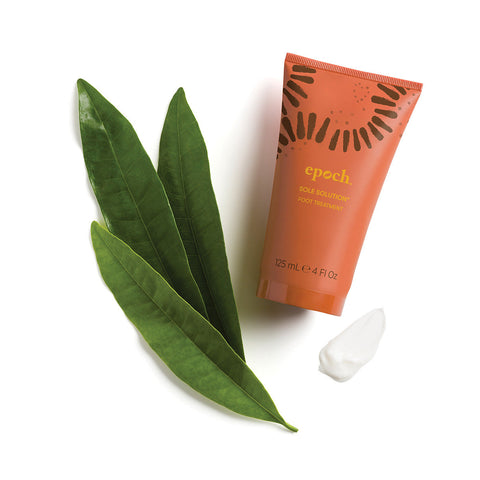 Nu Skin
Nu Skin Epoch Sole Solution Foot Treatment
Epoch® Sole Solution® Foot
MEET SOLE SOLUTION
Harness the natural benefits of ethnobotanical Crushed Allspice Berry from Central America and tackle persistent dry, rough, cracked feet. This foot-specific formula gently exfoliates skin to remove calluses and dry patches, while nourishing ingredients get to the root of the problem and help keep skin soft, smooth, and radiant. Try Epoch Sole Solution and embrace smooth, comfortable feet all the way down to your soles.
Study participants with dry, cracked, or callused feet applied Epoch Sole Solution twice daily for eight weeks. • After eight weeks, all participants demonstrated remarkable improvement in the condition of their feet. • Seven out of 10 participants saw significant visible improvement in their dry, cracked feet within just four weeks.
WHY YOU'LL LOVE IT
Works on rough, dry, and cracked feet, returning them to a soft, smooth, healthy looking condition.

Delivers noticeable relief in the first few weeks of use.

Softens and exfoliates calluses and dead-cell buildup, revealing soft, smooth skin.

Naturally fragranced with Crushed Allspice Berry.
Can I use Epoch Sole Solution on other parts of my body?

Yes. Sole Solution is great for any dry, cracked area where you would like to restore soft, smooth skin. Perfect examples are rough cuticles, dry elbows, and scaly knees.

Can I safely use Sole Solution for a long time?

Yes, Sole Solution is perfect for consistent application on problem areas of the feet. In fact, many of its key ingredients help maintain balanced moisture levels in your skin.