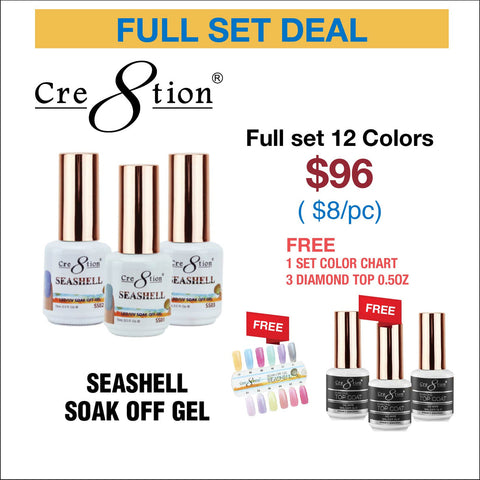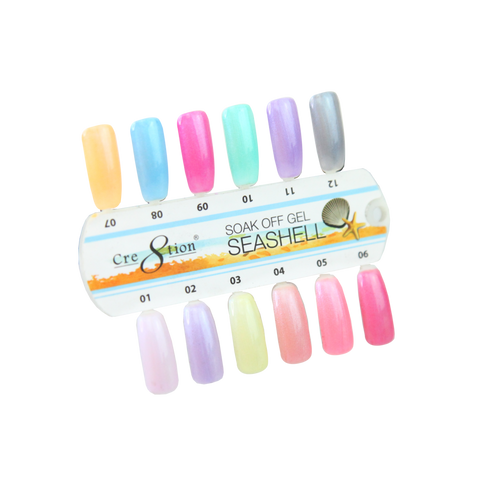 Cre8tion
Cre8tion SeaShell Soak Off Gel 0.5oz - Full Set 12 colors w/ 3 Top Diamond 0.5oz & 1 set Color Chart
$96.00 USD
$119.40 USD

you save $23.40 USD
Cre8tion Seashell Soak Off Gel takes you by the seashore. Capture the beauty of the beach on your nails.
12 Colors - Available in 15mL / 0.5 fl oz
Cre8tion SeaShell Soak Off Gel 0.5oz - Full Set 12 colors

NOTE : Full Set Orders may take an additional business day to pack and ship. All colors are not guaranteed to be available. If some colors are out of stock, we will try our best to acquire them. If it is not available, we may refund the missing items at the promotion price. Subsitution may not be available. If a large quantity is not available from the full set, we will notify you by email and by phone.