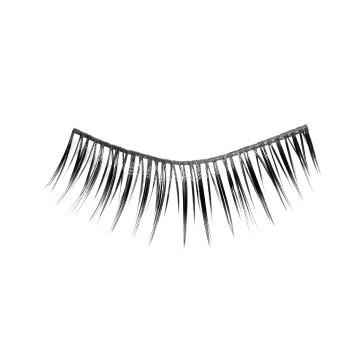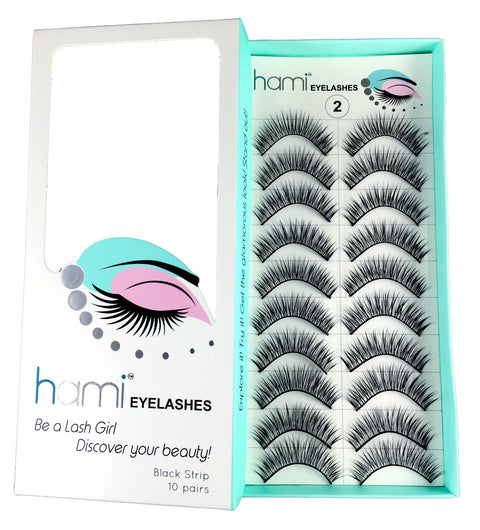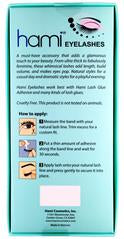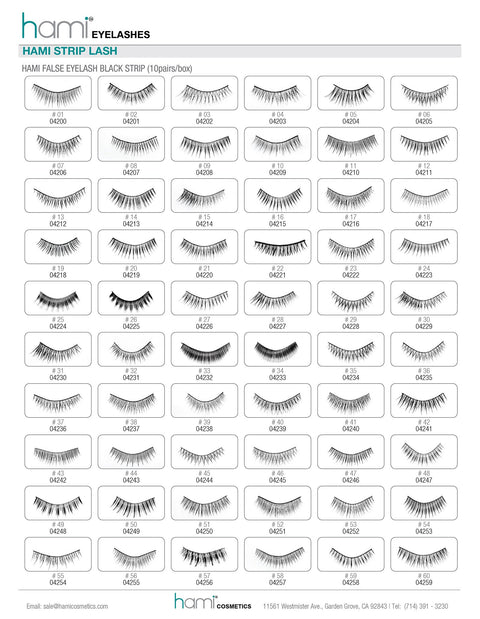 Hami
Hami Cosmetics - Eyelashes - Black #09
ITEM DESCRIPTION
Hami Cosmetics Eyelashes for professional and home users!
These Strip Lashes have a black strip to match up with your eyeliner. Each pack comes with 10 pairs, ready to give your eyes an extra pop!
A must-have accessory that adds a glamorous touch to your beauty. From ultra thick to fabulously feminine, these whimsical lashes add length, build volume, and makes eyes pop. Natural styles for a casual day and dramatic styles for a playful evening. Hami Cosmetics Eyelashes work best with Hami Cosmetics Lash Glue Adhesive and many kinds of lash glues. Cruelty-Free - This product is not tested on animals.
Be a Lash Girl! Discover Your Beauty!