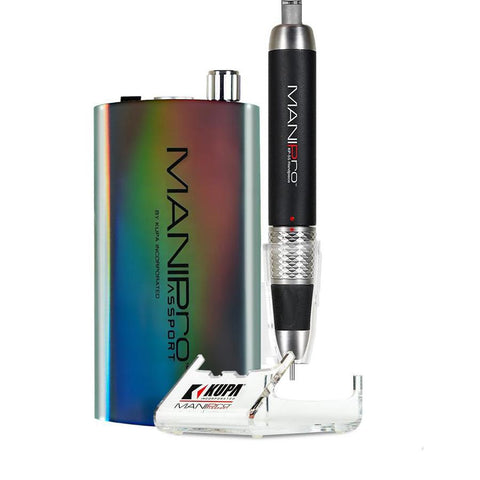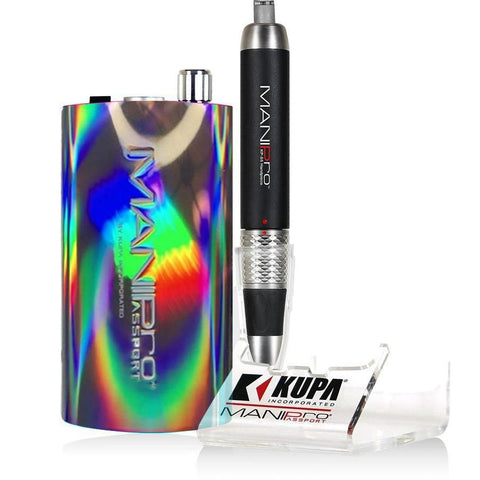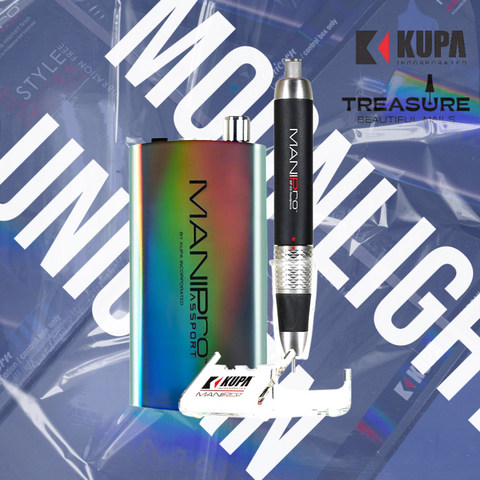 Kupa
Kupa - Mani-Pro Passport Filing Machine - Moonlight Unicorn 220V/110V (Special Edition) - Free 2pcs Carbide Bits
$318.00 USD
$320.00 USD

you save $2.00 USD
KUPA's MANIPro Passport. This powerful, all-new exclusive, portable electric nail file has been designed for Professional Nail Technicians who demand power and portability. The MANIPro Passport features a lightweight battery-powered...
Mani Pro Passport
This machine is a beast!! I will never use another machine
Love this!
Such an amazing hand file and the company Treasure4nails. Fast shipping, awesome customer service and outstanding products! Thank you! Would give you more stars if I could! Buy this you won't regret it!
Amazing!
Love Treasure4nails and this awesome, beautiful nail file! Would give it more stars if I could!
Got my order!
My Manipro came in last night! Took about three days. I am very satisfied so far with what I see. Today I will put it to the test. Thank you so much!
Thank you for shopping with us. Hope you satisfy our customer service.
Happy Girl!!!
Ordered this Drill On a late Friday, it was Delivered Monday Morning! Fastest shipping Ever! The drill is Beautiful! It does not come with a Holder but it doesn't say in the Description that it does so I wasn't expecting it! If you are worried that this company is not legit you are Wrong and I am so happy I purchased this drill here! I save a few bucks and Did I mention It came in Two days! Beautiful Drill that Came with Everything you need to work it, it is Quiet,Smooth and The vibration is Very little! The drill itself is So pretty & it comes with the papers to register the Drill for the 1 year Warranty! Extremely happy with this Purchase!