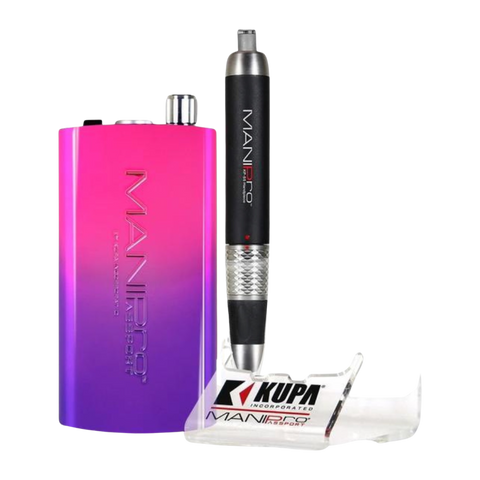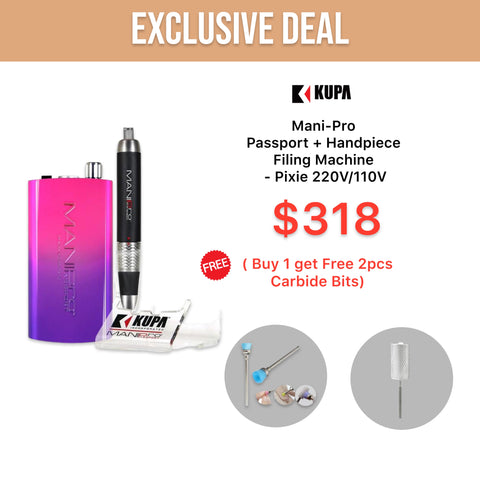 Kupa
Kupa - ManiPro Passport Filing Machine - Pixie 220V/110V (Special Edition) -Free 2pcs Carbide Bits
$318.00 USD
$320.00 USD

you save $2.00 USD
KUPA's MANIPro Passport. This powerful, all-new exclusive, portable electric nail file has been designed for Professional Nail Technicians who demand power and portability. The MANIPro Passport features a lightweight battery-powered...
GIAO NHẦM size handpiece
Chủ giao nhầm size Handpieces kp60.
Trong lúc sử dụng mình cảm thấy đầu giũa không được chắc chắn khi giũa có cảm giác lõng lõng ngay chỗ đầu giũa.