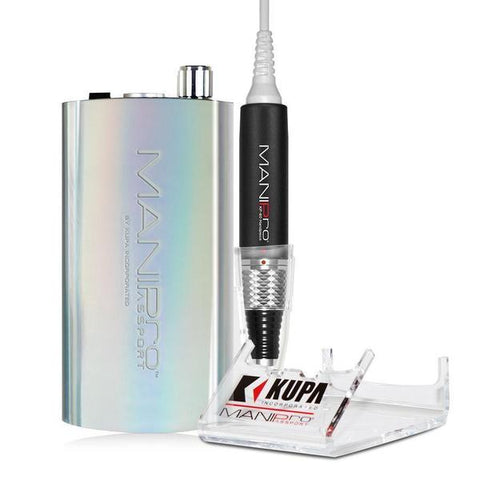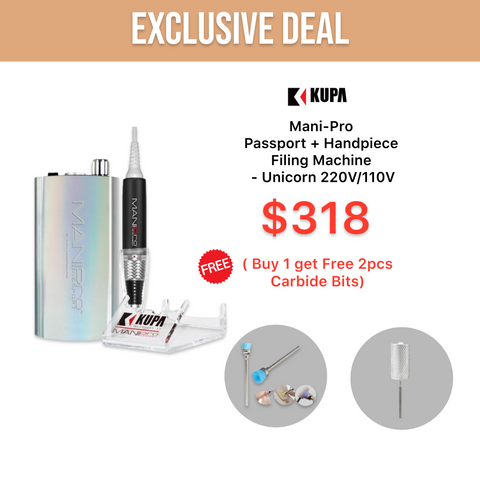 Kupa
Kupa - ManiPro Passport Filing Machine - Unicorn 220V/110V (Special Edition) - Free 2pcs Carbide Bits
$318.00 USD
$320.00 USD

you save $2.00 USD
KUPA's MANIPro Passport. This powerful, all-new exclusive, portable electric nail file has been designed for Professional Nail Technicians who demand power and portability. The MANIPro Passport features a lightweight battery-powered...
Fast shipping
Wonderful experience, the price is good.
Please put on the listing that it is not include e-file stand. So the customer is not misunderstanding.
Kupa manipro
Quick delivery and very nice customer service. Thank you
Kupa - ManiPro Passport Filing Machine - Unicorn 220V/110V (Special Edition)
Kupa machine drill
Good and popular product
Getting it with good price by shopping here
Thank you for shopping with us. Hope you satisfy our customer service.