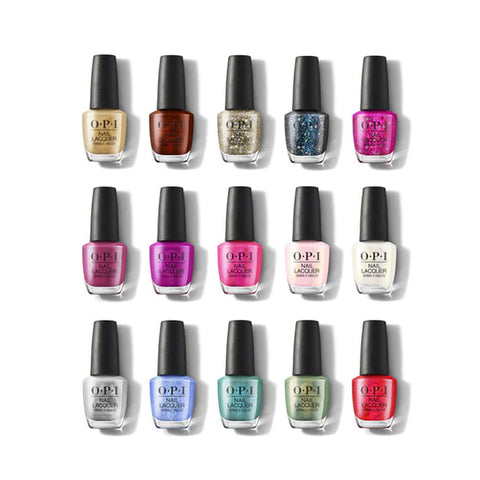 OPI
OPI Nail Lacquer - Holiday 22 Jewel Be Bold Collection - 15pcs - WITHOUT DISPLAY
Show off bold jewel effects with this 15-piece nail polish chipboard display from OPI's Holiday 2022 Jewel Be Bold Collection.

This nail polish chipboard display contains:

15 – Nail Lacquer 15 mL – 0.5 Fl. Oz. (1 per shade)

Shades include: Go Big or Go Chrome, The Pearl of Your Dreams, Tealing Festive, Decked to the Pines, Rhinestone Red-y, Feelin' Berry Glam, Charmed, I'm Sure, Pink, Bling and Be Merry, Merry & Ice, Snow Holding Back, Sleigh Bells Bling, Bring Out the Big Gems, Pop The Baubles, I Pink It's Snowing, OPI'm a Gem

Made in the USA.